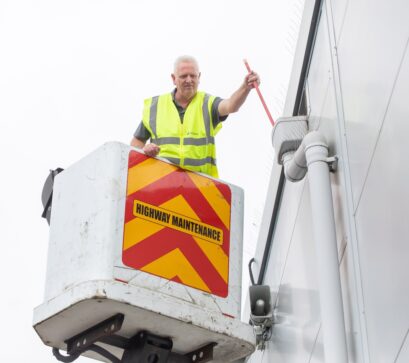 What are dilapidation works?
The term "dilapidation works" is a term generally used in the reinstatement or repair of a commercial properties during the course of a tenancy lease period. This can happen for a wide range of reasons including modifications made by a tenant. These may have been undertaken so the property better served the tenant's business or may have been simply due to negligence in the maintenance of the building. Either way, the structural deterioration is needed to be made good so that the property is returned to the condition when the Lease Agreement was signed.
The work may be instigated by either the landlord or the outgoing tenant but either way, we can help. It can sometimes be in the interests of the outgoing tenant to have the work undertaken as the end of tenancy approaches. This can mean dilapidation cost savings since the work is being done directly for them. It can also avoid expensive landlord fees that might be incured that the landlord may charge for lost rental whilst repairs are made before the property can return back onto the market.
Property and Office Dilapidation Services
We work with tenants and landlords alike to provide a smooth transition as the end of lease either ends or is about to end. We offer a fully managed turnkey solution and pride ourselves on returning commercial buildings back onto the market speedily so a minimum loss of property rental is incurred. We offer a comprehensive range of services that can accomplish this including:
Redecoration
Replacement flooring
Small building works
Office partitioning installation or removal
Replastering of walls
Suspended ceiling repairs
Kitchen fit out or refurbishment
Washroom repairs and fit outs
Electrical repairs and installations
Plumbing repair of pipes, drainage and toilet fixtures
Roof and drain repairs
End of Tenant Lease Dilapidation Surveys
We recommend a thorough dilapidation survey since they can often highlight the full extent of damage that might not be apparent from just a rudimentary inspection. Without this the symptoms of a problem may be treated without actually addressing the root cause. Moreover, most insurance companies particularly in the determination of the structural integrity of the building.
A fully managed Dilapidation Service
We provide a professional service that quickly and effectively upgrades the property. Our in-house technicians complete the work efficiently and cost-effectively, giving you a return on your investment as soon as possible. We can do this since almost all the services we provide are employed directly by us giving us high quality control and direct management. However, we can coordinate with other contractors if additional services are needed.
Our team of professionals will work with you from an early stage to advise you on all aspects of commercial property dilapidations. Every dilapidation project we undertake is delivered on time and within budget. From an early stage, our team of specialists will collaborate with you and advise you on all elements of reparations.