Commercial HVAC Maintenance Services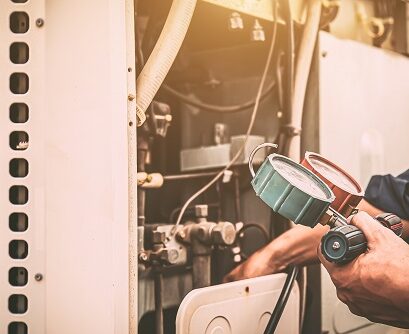 We are hugely experienced in the provision of HVAC preventive maintenance across a wide range of air conditioning HVAC systems. Your heating and cooling system is very much taken for granted when performing correctly.
HVAC preventive maintenance plans
It's only when an HVAC unit starts to experience problems that warmth or cooling and the prevailing air quality begin to be no longer taken for granted. Only then do you see how staff perform the most mundane tasks with difficulty and inefficiently. It is only then that you start to appreciate having a maintenance plan in place might be prudent. We perform regular HVAC maintenance across hundreds of sites a year, Each site receives an annual visit by a highly trained Integrity technician who performs (??) HVAC maintenance tasks include:
Refrigerant lines inspection
Carbon monoxide detector testing
Heat pump diagnostic checking
Proper airflow observation
Function testing of the programmable thermostat
Well-maintained heating and cooling systems are efficient systems
Not only do you have the peace of mind that you are running reliably but that optimal performance is helping to cut energy bills when compared to an inefficient HVAC system. So call us today for a free site survey and no-obligation quote.
The right approach, implemented properly, will keep your HVAC (heating, ventilation and air conditioning) systems running efficiently. It will also minimise the risk of breakdowns, the cost of repairs and will help to prevent them from using energy ineffectively.
Regular maintenance is vital for optimum performance and so that potential problems can be identified early. All HVAC components must be kept free of dirt and other obstructions for them to operate efficiently. Your system should be serviced annually by a qualified AC Building Services maintenance technician.
Key Goals of PPM HVAC Maintenance
Unit life longevity
Energy efficiency to save money and lessen environmental impact
To optimise up-time
Improve air quality and comfort
Comply to the latest legislation including F-Gas certification
Reduce any risk of breakdown and associated replacement costs
Talk to our experienced team who can arrange a free HVAC audit to determine the best HVAC maintenance solution for your business premises.