All the reasons you need
How we can help you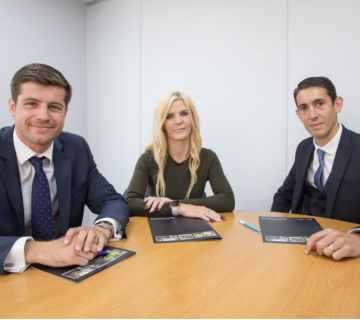 Providing Services Across the Country
Strategically placed at the geographical centre of England we provide services across the whole country. With direct access to the motorway network we are within easy reach of most of the UK.
Integrity Security Group has its Head Office in Solihull
with additional offices in Aldridge and Letchworth Garden City. With over 25 years experience working within the services sector, and previous experience of procuring services, we fully understand the expectations that our clients have in both purchasing our services and the successful delivery of them.
Integrity prides itself on offering clients affordable and effective services built on a foundation of experience and expertise. We offer clear communication and proactive service delivery providing a level of professionalism designed to allow you to concentrate on your core activities.  Our flexible approach and unrivalled commitment to customer service will ensure that you have made the best choice when you engage Integrity.
Service Pledge
What We Promise
Our clients and all consumers of our services are the focus of Integrity's operational provision. We are dedicated to continuously improve upon delivery and quality of the services that we offer from all divisions of the Company.
We recognise that the performance of the people that we employ and retain in our business is integral to the quality of the services we provide. We therefore operate with the philosophy that staff treated well will in turn care for our clients with the same dedication. We believe that not only is a partnership between us and our clients' essential, but that this relationship must also be extended to include our staff.
We strongly encourage our customers to make their views known about any aspect of our operations. Their comments help to shape the way we adapt and improve all aspects of our service delivery.
The aims of our Service Pledge are to:
Promote honest long term working partnerships.
Foster open communication with all stake holders.
Establish a proactive approach to informing stake holders of any changes that may impact them.
Provide a 24 hour single contact point, with a local rate phone number, e-mail and internet access for all comments, queries, reporting of issues, compliments and complaints.
Deal with all contact from the customer in a fair, prompt and courteous manner; whether comments, queries, compliments or complaints.
To train all staff in customer care, preferably utilising NVQ training to level 2 or 3.
Actively collect feedback from customers on the performance of the Company at least annually. This feedback will be analysed and monitored for the purposes of Performance Management and Improvement.
Organisational Chart
Our company structure