Commercial Waste Clearance and Rubbish Removal service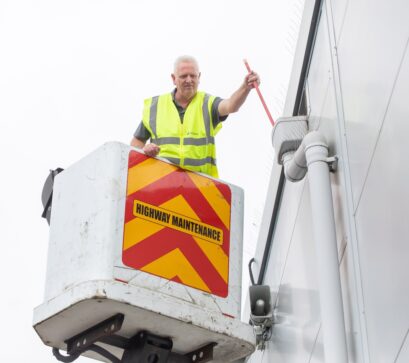 The amount of waste that commercial organisations generate is ever-increasing and unlike a domestic situation may not be remedied with the occasional skip hire for garden waste. We recognise that domestic and commercial customers aren't the same. For instance, larger premises may also suffer from illegal fly-tipping if existing waste is removed promptly. There is also the clear reputational damage that this can cause to a company. In addition, responsible and sustainable waste disposal is becoming an ever greater issue as eco-commitments and recycling obligations are growing. Add to this the ever-present threat of vermin and fire risks and it becomes clear that a comprehensive quick, efficient and environmentally aware solution to waste clearance is needed that goes beyond municipal services.
Professional business waste removal services
Commercial space and office clearance have a far greater range of waste that needs methodical and responsible disposal. We can help with a wide range of waste removal services that are both cost effective and thorough. We can assist from the removal of general waste removal through to helping you recycle your office furniture.
General waste removal – non-recyclable rubbish, packaging, and food scraps
Waste oil removal – food, engine, motor, and other oil types
Toxic waste removal – anything potentially toxic like biohazard waste removal
Liquid waste removal – wastewater, flood, sludge, and sewage water
Confidential waste removal – paper documents, records, and sensitive data
Hazardous waste removal – chemicals, solvents, and waste tyre removal
Construction waste removal – materials, parts, and building waste removal
Clinical waste removal – medicines, PPE, sharps, and anatomical waste
Talk to our experienced team who can a range a free waste audit to determine the best commercial waste removal solution for your business premises.