Commercial Gate Automation Repairs and Maintenance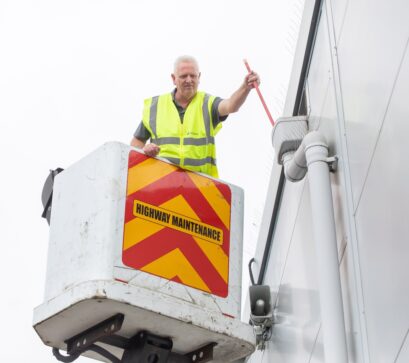 We specialise in the maintenance and servicing of electric gates and electric garage doors providing new installations and service/maintenance of existing gates and doors. We have extensive experience, as a security services provider, in the smooth running of hundreds access control systems that comprise literally thousands of electric doors and gates in our portfolio.
Professional electric gate repairs
This expert knowledge can help you to repair what are for many businesses are very costly investments. Automated gate systems are only as good as the components that they comprise of and they are highly dependent on regular servicing to ensure their best performance. However, if you find you require an urgent repair then our repair services include:
On site welding repairs to metal gates
Call out and diagnostic to automatic gates
Electric Gate Servicing
Barriers
Intercoms
Fitting of new or replacing electric garage door operators
Electric Gates and Doors Servicing
Servicing is an essential consideration for any electric gate or door. Well-maintained doors and gates can help eliminate costly breakdowns. For domestic property, it can be an inconvenience, but for a commercial location, the failure of it's automated gates or doors can mean the suspension of business activity which can have untold financial consequences. Another important distinction is the frequency of servicing requirements. A residential gate that may be used as little as twice a day may only require an annual service. However, commercial swing gates or sliding gates may have much higher footfall is likely to require a higher level of maintenance.
Use an experienced security gate system specialist
We are proud of the level of in-house training that all technicians receive. This is further enhanced by receiving training from many highly respected electric gate systems manufacturers. Why not receive a free site audit of your commercial premises from Integrity? We're confident you will be impressed with both the level of expertise and cost-effectiveness that we employ in our quotes long before you have the opportunity to rate our service!