Vacant property Inspection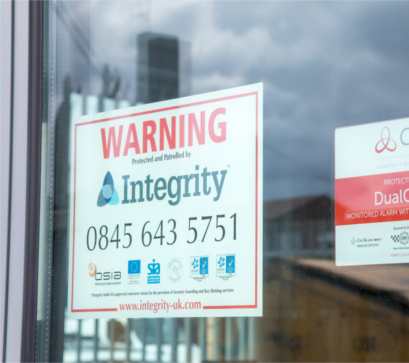 Why vacant property inspection matters
Unsecured vacant properties are seen as an easy target by vandals, arsonists and squatters, who can present a very real threat to your investment as well as holding up any plans you may have for the property. In addition, the removal of illegal trespassers can be time-consuming and expensive. Vacant properties are also seen by children as great places to play but can be very dangerous!
Our vacant property inspection service satisfies the insurance requirements of the UK's largest underwriters. Our vacant property inspection service makes it easy for landlords to comply with the long list of mandatory requirements stipulated by insurance companies – which would otherwise prejudice their cover.
Our standard inspection frequency is 21 days but we can agree with you on the frequency of the visits in our initial fact-finding discussion. From a visit, our fully trained SIA officers can record any information you require, such as gas and electric meter readings. They can also complete an agreed form and add pictures if required, keeping landlords updated as regularly as necessary.
Our vacant property inspection services
Following and satisfying the insurance requirements of the UK's largest underwriters our team of mobile Vacant Property Inspectors are ticking all the boxes and protecting landlords' investments across Birmingham and the West Midlands and also countrywide.
Securing the property against illegal entry
Changing all locks if required
Replacing or boarding up all broken windows
Sealing letterboxes
Removing all internal and external waste materials
Shutting off the gas supply
Shutting off and draining down water supply (unless sprinkler system installed etc)
Shutting off the electricity (unless this is required)
Inspecting property internally & externally every 21 days
Logging all visits with date, time and details of the inspector
Reporting any areas of concern
Provision of temporary intruder alarm systems
Frequently Asked Questions about Vacant Property Inspections
How much do vacant property inspections cost?
Property inspections can vary enormously and we look after premises that are 1000 sq ft or less through sites that acres in size. The time to undertake a proper inspection varies significantly, so please let us know your requirements and we'll provide an individual quotation.
Are your officers uniformed and vehicles liveried?
Yes. Without this, the deterrent effect of seeing these vehicles would be entirely diminished. Of course, it is also essential that trespassers and bystanders appreciate that any enforcement undertaken is conducted by official security representatives.
How frequent are your vacant property checks?
This generally is carried out at 21-day intervals. However, we are appreciative that for certain client requirements there may be a more pressing need for more frequent inspection. In this case, please let us know when you speak with us.
Do you offer to do meter readings as part of your vacant property inspection services?
Our vacant property inspections are completed via smartphone using a bespoke electronic form that can be tailored to your needs. Our standard form includes meter readings as well as all elements typically required by insurers.