Commercial electrical safety certification services
Is your Electrical Installation Condition Report up to date?
You might not be aware of what an Electrical Installation Condition Report (EICR) is. You might know it from what it was called previously – a 'periodic testing report' or periodic inspection report'. You may have also heard mention of an 'electrical safety report' or 'electrical installation certificate' and wondered what this was. Essentially it is proof that rigorous testing has been undertaken on existing or new electrical installations on your site and that they conform to current electrical safety standards.
If you have your own property, then it is essential that you have this report. Without it and could face prosecution should there be harm caused due to unsafe electrics. The same is true if you are a landlord of commercial properties, it is essential that you conduct periodic inspections to show compliance with electrical safety standards.
We can help reduce the headaches of managing your electrical compliance. We can not only undertake the electrical safety inspection but also the management and scheduling of when they will be needed. Since we are always keeping abreast of new electrical safety regulations that apply to commercial businesses you can rest assured we will keep you compliant.
How frequently do electrical installations need to be tested?
For many commercial businesses, an EICR is required every 5 Years. However, for higher risk environments you will need 3 Yearly or even more frequent testing. When we audit businesses we will be able to help you determine which frequency you will require.
More than just an Electrical Safety Certificate service
We can also offer a comprehensive range of facilities management services too that meet the needs of most commercial properties. So whether you're looking for exemplary building maintenance, quality environmental services, secure data management, or outstanding commercial cleaning services we're confident we can help.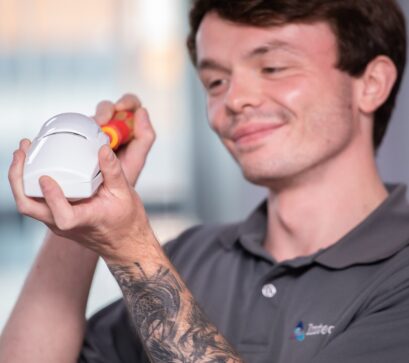 Contact us for a free site survey
Integrity is experienced in undertaking EICRs across a wide range of sectors. This includes retail, commercial, industrial and office premises, manufacturing plants and distribution units throughout Birmingham and the West Midlands and also countrywide. We offer a free site survey to determine if your site is meeting with current legislation and can help you determine if your present certification is cost-effective.