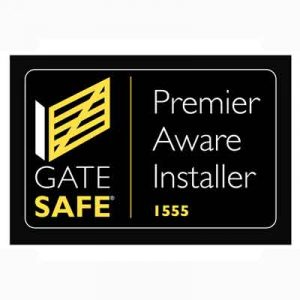 Established since 2010, Gate Safe was the pioneering force to first address the issue of automated gate safety.
Today, Gate Safe enjoys the support of a number of high profile industry/health & safety organisations and continues to offer independent approved training, share best practice, and deliver practical jargon-free guidance to improve the safety of automated gates and barriers.
Integrity Security Group Ltd is a Premier Installer. Gate Safe introduced Premier Installer membership specifically for larger installer companies, to ensure that Gate Safe best practice was instilled in a significant proportion of the installer workforce. A company which boasts Premier Installer membership is required to have invested in training a minimum of 80% of its employees who are actively involved in the supply/fitting of automated gates.