The Skills Pledge
Accreditation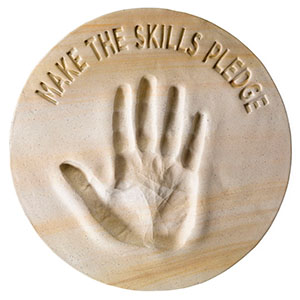 The  Secretary of State, Department for Business, Innovation and Skills has recently written to the Company to commend and thank us for making the Skills Pledge.
As a business we have chosen to make a voluntary public commitment to training our staff in their own time and in their own way. By doing this we are committed to:
Actively encourage and support all employees to gain the skills and qualifications that will meet the needs of the business and will support their future employability.
Further support our staff to develop their literacy and numeracy skills and work towards gaining a NVQ Level 2 qualification.
Demonstrably raise employees' skills and competencies to improve their organisational performance through investing in economically valuable training and development.